Port Royal State Park
Site Directions: From Nashville travel west on I-24. Take Exit 11, turn left onto TN-76 E and travel 3.8 miles and take the slight left onto Old Clarksville Rd. Port Royal will be 1.5 miles on your right.
Address: 3300 Old Clarksville Hwy, Adams, Tennessee 37010
Lat-Long: 36.557119, -87.14285, parking at north end for access to hiking trail
Hours: 8 am to sundown, 7 days a week.
Seasonality: Open Year Round
Fees: none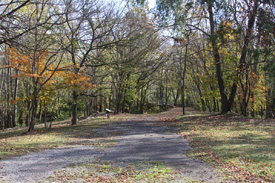 Site Description: An area rich in history, the 26-acre Port Royal site was one Tennessee's earliest communities and trading centers. Situated along the Red River and Sulphur Fork Creek, it is a great place for fishing, canoeing, hiking and bird watching. The Park contains 3 short hiking trails, including an original, preserved section of the Trail of Tears as well as a preserved Pratt Truss design steel bridge that was built in 1887. This bridge spans the Sulphur Fork creek and presents a very picturesque view of both the Red River and the Sulphur Fork creek. This bridge is available to foot traffic only.
The hiking trail on the north end is 0.5 miles long and winds through river bottom forests.
Wildlife to Watch: Soaring raptors over the river and adjacent agricultural fields are possible anytime of the year, but viewing is best in spring and fall. Great Blue Herons and Belted Kingfishers are often seen on the river, while Green Herons are only seen spring through early fall. Migrating warblers and other songbirds are common in both spring and fall. Eastern Bluebirds can been seen along the well maintained bluebird trail and year-round woodland birds are present.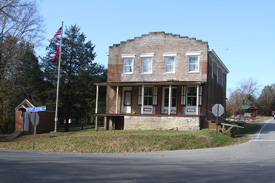 For more information:

Submit your data to eBird and help us build a list of birds seen at this site


Be sure to check out our Safety Tips page for important information regarding viewing wildlife in these areas.