Mingo Swamp WMA

Site Directions: From Winchester, TN, travel west on Hwy 50 to Owl Hollow Rd. Travel south on Owl Hollow Rd. Turn right on Cole Lane to access the north area. Continue south on Owl Hollow Rd and turn left on Mingo Rd, which travels along the boundary. A third access point is on Owl Hollow Rd (see lat-long below)
Lat: 35.15153°N Long: ,-86.196306°W, on Owl Hollow Road, old field that has grown up in thick early successional forest.
Lat: 35.173458°N Long: -86.202679°W, on Cole Rd., access to warm season grasses and forest.

Hours: daylight hours
Seasonality: year round
Fees: none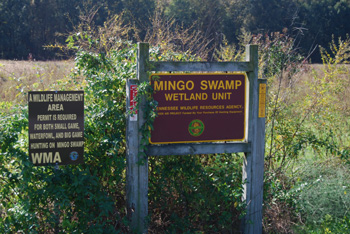 Sign on Cole Rd.
Site Description: The 370 acre WMA is a mix of mature hardwoods and open fields and shrubs. The access area off Cole Rd has some good warm season grass fields with access to mature forest. Other areas are primarily mature hardwood forests. These areas are often flooded during wet times of the year and may hold water for extended periods of time.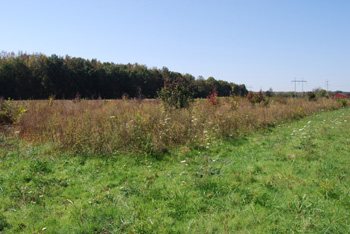 Grassy/weedy field on Cole Rd.


Wildlife to Watch: General woodland birding is excellent. Old fields provide habitat for sparrows, towhees, and northern bobwhite. Open areas provide habitat for waterfowl in winter.

NOTE: Please refer to TWRA Hunting Guide about hunting seasons and public access dates. Access dates vary by site.

For more information:

Submit your data to eBird and help us build a list of birds seen at this site





Be sure to check out our Safety Tips page for important information regarding viewing wildlife in these areas.