Barkley WMA Units 1 and 2
Site Directions: From Nashville: Take I-24 W approximately 40 miles to Exit 4 (US 79) going toward Clarksville/Guthrie. Travel approximately 36 miles on US 79 toward Dover. Unit 1, the largest area, is found by going right on Bumpus Mills Road and left on River Road. Various access points for the smaller properties which comprise Unit 2 (Lick Creek, Long Creek, River Bend, Glices Creek) are located off Highway 49 in Dover and Highway 149 in nearby Cumberland City.
Lat: 36.51496°N Long: -87.85397°W
Hours: daylight hours
Seasonality: year round
Fees: none
Site Description: The >8,000 acre WMA is comprised primarily of crop land and willow thickets bordering the shores of Lake Barkley. Access by foot is largely limited to areas around duck hunting blinds. Best explored by boat. Fall through winter is best for wildlife viewing opportunities.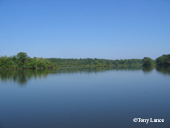 Wildlife to Watch: Early successional bird species such as Yellow-breasted Chat, Indigo Bunting, Blue Grosbeak and Field Sparrow can be found in the extensive fields. The wetlands near the lake border are home to Common Yellowthroat, Yellow Warbler, Green Heron, Great Blue Heron, Great Egret, Osprey, and various duck species (in season). From 5 Jan-6 Feb 1987 a rare Snowy Owl was present!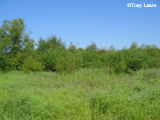 NOTE: Please refer to TWRA Hunting Guide about hunting seasons and public access dates. Access dates vary by site.


For more information:

Submit your data to eBird and help us build a list of birds seen at this site

Information on Barkley WMA submitted by Tony Lance.


Be sure to check out our Safety Tips page for important information regarding viewing wildlife in these areas.