Cove Creek WMA
Site Directions: From Knoxville, go north on I-75 to the Jacksboro/Lafollette exit (#134) at Cove Lake. Go to the east about 100 yards to a stop light. From this light, go east 3.2 miles. You will then be in Jacksboro. There will be a newish bank building on the right. Turn right (this is Not an ordinary intersection, as the road bends sharply back to the right) for only about 200 yards until you come to a stoplight at the corner of Liberty St. and Main St. Go left for about 0.1 mile to Jackson Station Road. Go left here 0.5 miles until you come to Towe String Rd. Go left here for about 0.8 miles until you come to a triangle intersection (third road on right). Go right here. This is Pinecrest Road and is the road that goes into the WMA. Follow this road 7.5 miles until you see the sign for the WMA.
Lat: 36.26686°N Long: -84.10221°W
Hours: daylight hours
Seasonality: year round
Fees: none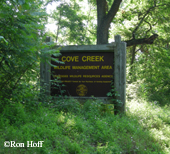 Site Description: This 2,450 acre WMA consists of the peninsula of a ridge that runs southeast between Big Creek and Cove Creek. The peninsula is largely forested and some small fields mixed among the woods. There is a major power-line cut through.

The entrance of the WMA is by way of a 2-lane paved road, running down the crest of the ridge. From the entrance, this road runs about 2.5 miles until it comes to a small country church. The pavement stops here, but the road continues on as a gravel road for another mile. There is one side gravel road inside the WMA. This road goes about a mile to a public boat launch ramp on Norris Lake.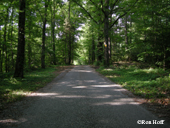 Wildlife to Watch: The bird life here is typical of lowland forest, with Acadian Flycatchers, breeding warblers, woodpeckers, thrushes, and tanagers. Wild Turkey are common and Ruffed Grouse are present, although infrequently seen.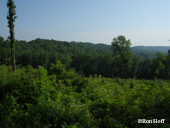 NOTE: Please refer to TWRA Hunting Guide about hunting seasons and public access dates. Access dates vary by site.




Submit your data to eBird and help us build a list of birds seen at this site.

Information for this site was generously contributed by Ron Hoff and DollyAnn Myers.


Be sure to check out our Safety Tips page for important information regarding viewing wildlife in these areas.