Monroe
Upate - 27 March 2015
Monroe booked it back north already and last checked in from Ontario. He could be off the grid for the summer already!
Here is Monroe's winter movements along the NC-TN border.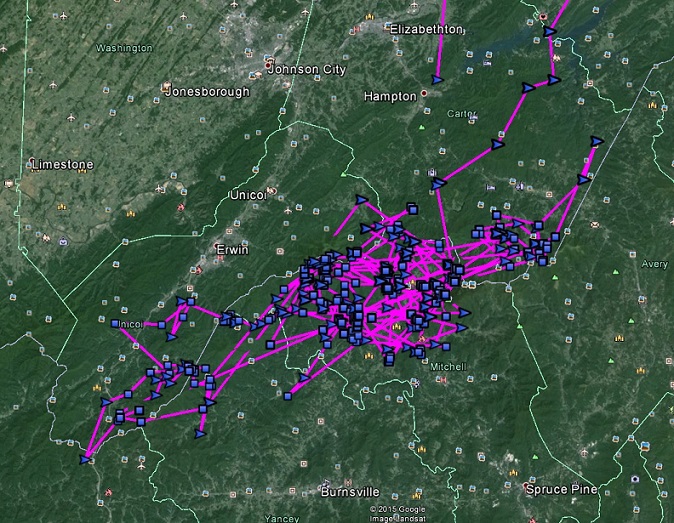 The map below shows his full southbound route, wintering area, and northbound route from this winter.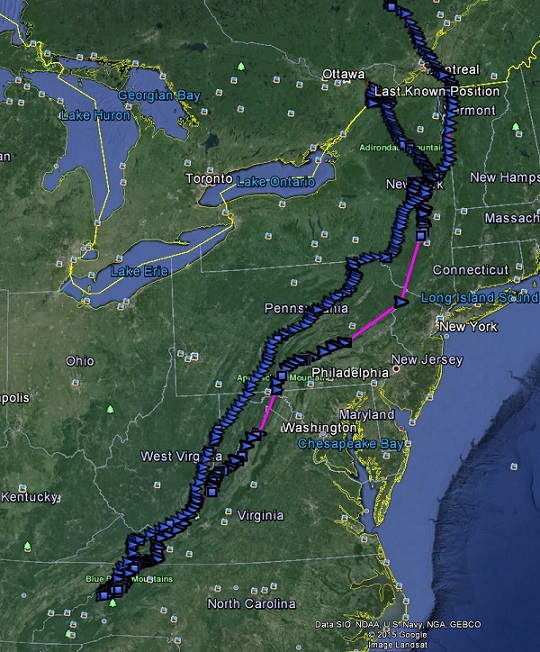 Update - 23 Jan 2015
Monroe has been working around in the mountains along the TN/NC line since the beginning of the year. This is where he wintered last year.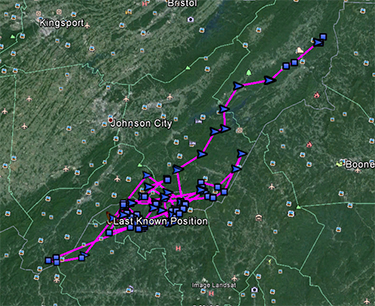 Update - 5 Jan 2015
Monroe has been on the move. He finally headed down to Tennessee and North Carolina. Since New Years Day, he's been through Roan Mountain TN and is nearing where he was captured last winter.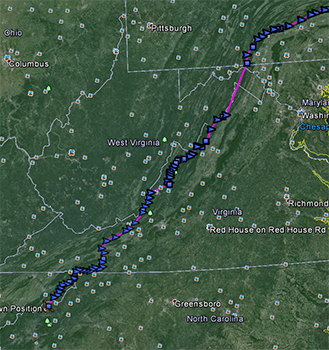 Update - 15 Dec 2014

Monroe checked in in early December (finally!)!! He spent the summer of 2014 a little east of where Hytop spent the last two summers. He finally is coming south and is still in Eastern New York. It appears that the transmitter didn't charge enough to collect data from 9 Nov-25 Nov, which is the gap between the breeding range and the route south. He stayed pretty far north quite late into the season and there's not enough sunlight to charge the transmitters enough.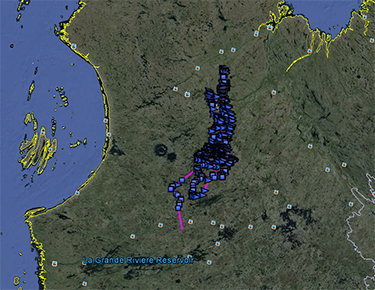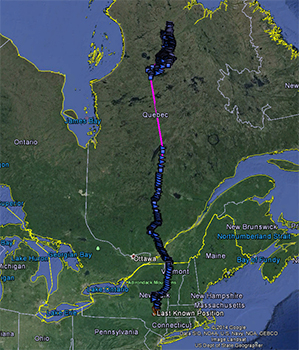 Update - 20 April 2014
Monroe booked it off the radar and has been off the grid since 26 March 2014. After his trip to NE WV and back to western NC and eastern TN, he quickly went north through PA, NY and into Quebec.
Here is his full route for spring 2014.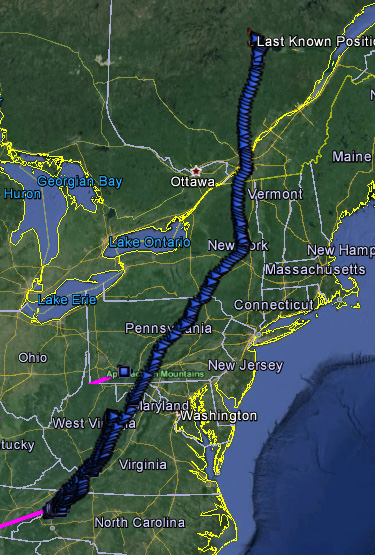 Update 23 March 2014
Monroe may have actually decided to migrate this time. In the last 4 days he went from Roan Mountain, TN to southern New York!!!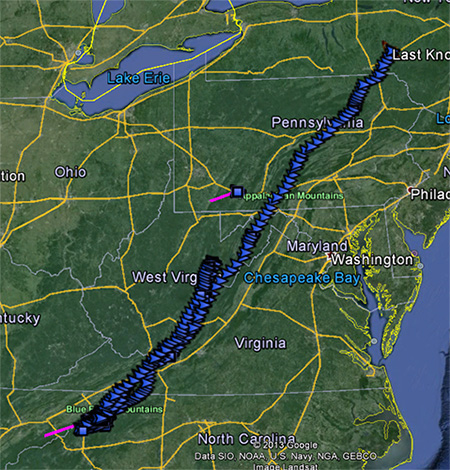 Update - 10 March 2014
Monroe took a trip to eastern WV and back, in 4 days, in late February. It was about a 700 mile round trip! He returned to the exact site where we caught him too! Most recently he has been on Roan Mountain, but has wandered into NC near where he was caught.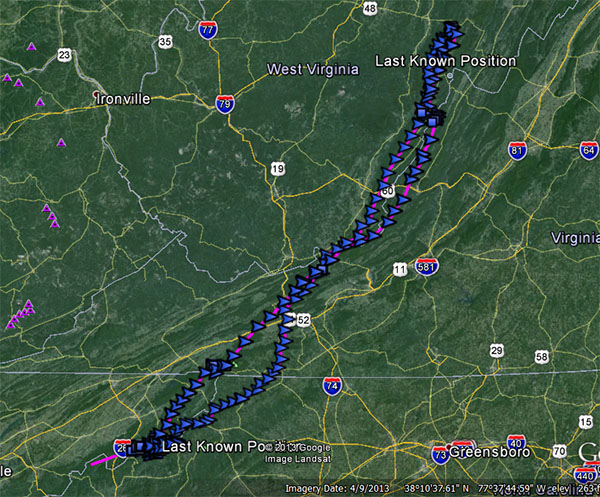 Monroe is our latest capture. He is a 7 year old (likely older) adult male. He was caught on 12 February 2014 on the same site on Unaka Mountain where our "Unaka" bird was caught last winter. He was trapped 400m into North Carolina, but banded and released in Tennessee. Another partnership between TWRA and North Carolina Wildlife Commission in trapping eagles. TWRA is running a site on Unaka in Tennessee, but trapping success at that site was hindered by a variety of issues, so effort was switched to the NC side.
Map below shows Monroe's movements from capture on 12 Feb through 23 Feb 2014. He has done a couple routes through the mountains, mostly in North Carolina, but hasn't strayed too far from where he was caught, until Feb 22 when he headed north and covered a lot of miles. Latest point is on 23 Feb 14 in VA.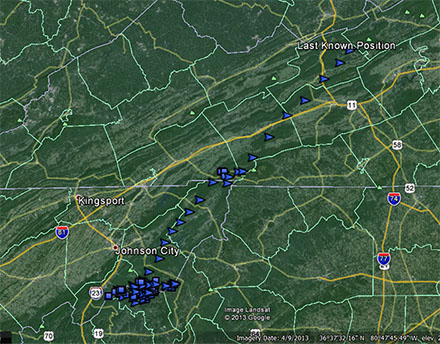 Map of Monroe's movements from 12-21 Feb 14.