03/01/2014
1 March 2014 Update


1 March 2014

I had a post on here, but it appears to have disappeared! Here we go again.




Hytop

Hytop is following the same route north that he took in spring 2013. In the map below, the blue points is his current route in 2014, while the pink markers are his 3 trips thru this same part of Indiana in spring 2013! He went from north AL to the Indianapolis area in about 6 days.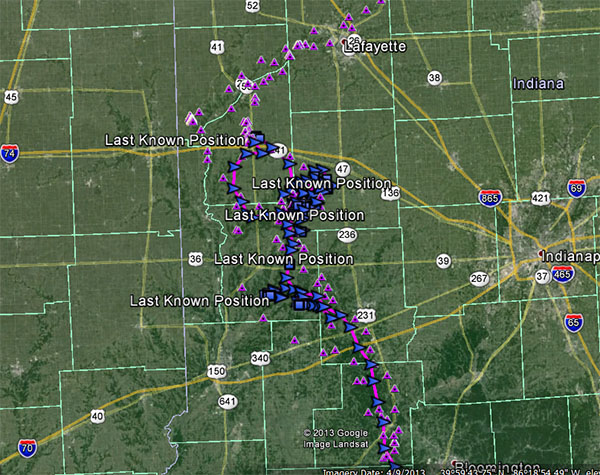 Unaka
We were unable to trap the bird with a transmitter. Once it got warm for a fe days, the bird quit coming to the bait site. Maybe it'll come back next year :)
Hatfield Knob
He is continuing to spend the winter in southern KY around Lake Cumberland SP with periodic jaunts into TN around Claiborne Co.
Jericho
We should be releasing Jericho back where we caught her on 4 March 2014!!
Letson
After his little trip around the southern plateau, he's back in the Franklin Co TN and Jackson Co. AL area.
Monroe
This guy took off for the breeding grounds (I thought) on 22 Feb and flew 340 mi or so up to eastern WV in TWO days, but then turned back and returned to where we caught him 2 days later! See map.